Ceramic Ghost holding pumpkin handmade from a vintage mold.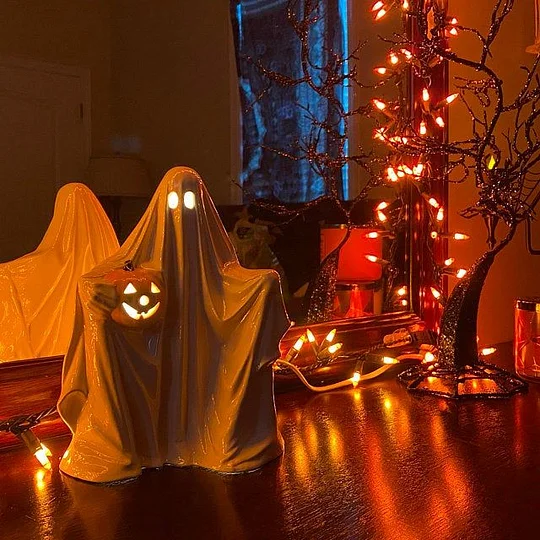 This is a beautiful space with a Halloween theme!
Make your house look great on Halloween/Halloween:
We can easily use them to create a Halloween atmosphere.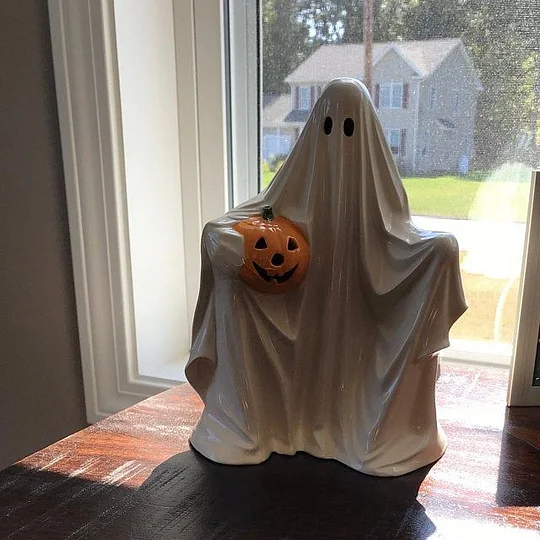 On Halloween, gardens and terraces are ideal backgrounds for witches, ghosts and zombies to meet. Accessories suitable for parties can usually be found in the garage or daily necessities.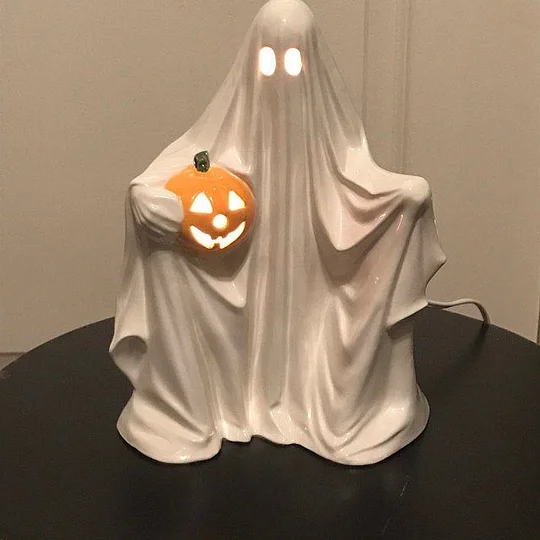 Welcome family, guests and neighbors with this cute guy.
​6' cord with an inline on/off switch. Uses nightlight type bulb. Comes with bulb. 9 1/2" tall and 7" wide.
​Lights up. ​Complete with electric light installed.